An Introduction to Acupuncture by NCCAM
This backgrounder provides an overview and introduction to acupuncture, including its uses, safety and efficacy, as well as resources for more information.  I found this resource to be quite helpful in educating others on acupuncture and alternative medicine in general.
Introduction to Acupuncture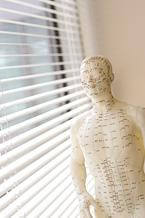 Acupuncture is among the oldest healing practices in the world. In the United States, where practitioners incorporate healing traditions from China, Japan, Korea, and other countries, acupuncture is considered part of complementary and alternative medicine (CAM).
About Acupuncture
The term "acupuncture" describes a family of procedures involving the stimulation of anatomical points on the body using a variety of techniques. The acupuncture technique that has been most often studied scientifically involves penetrating the skin with thin, solid, metallic needles that are manipulated by the hands or by electrical stimulation.
Practiced in China and other Asian countries for thousands of years, acupuncture is one of the key components of traditional Chinese medicine.  Acupuncture became better known in the United States in 1971, when New York Times reporter James Reston wrote about how doctors in China used needles to ease his pain after surgery. American practices of acupuncture incorporate medical traditions from China, Japan, Korea, and other countries.
More at link:
http://nccam.nih.gov/health/acupuncture/introduction.htm#introduction