Chinese Medicine
Chinese medicine, also known as Chinese herbology, is one of the primary modalities within the scope of Oriental medicine. Visit our Herb Shop today!
Chinese herbal medicine is a 2,000 year old tradition using naturally occurring substances — including herbs — to enhance one's health and vitality. As opposed to Western medicine, the foundation of this approach is to support the body's natural self-healing mechanisms and abilities.
Since each patient has different needs, I carefully select and combine a variety of herbs that will synergistically blend together to achieve optimal results for your unique situation. I prescribe high-quality, professional-grade herbal medicines that are available only to qualified licensed professionals.
Herb store of Chinese herbs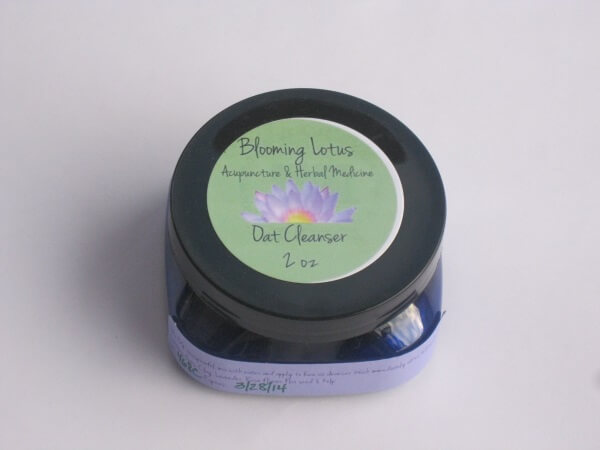 Oat Cleanser
Actions: Cleanse, Nourish, Moisten & Invigorate the face; Strengthen the Spleen, Renew Bones & Connective Tissue, Restore Hormone Balance, Reduce Puffiness & Absorb Toxins. Take ¼ teaspoonful, mix with water and apply to face as cleanser, wash immediately after full application.
Contains: Oats, Clay, Lavender, Rose flower, Flax seed & Kelp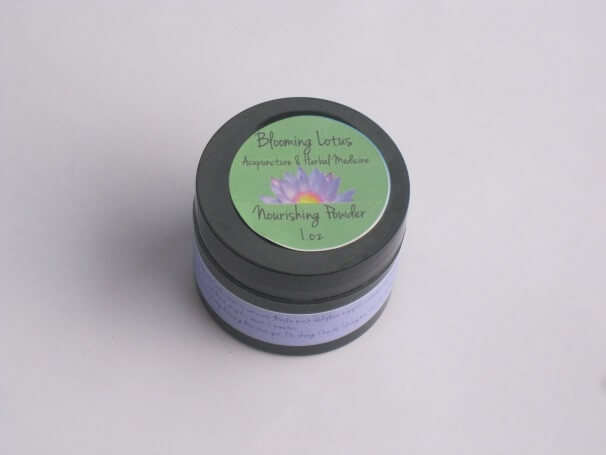 Nourishing Powder
Actions: Nourish & Consolidate Ying, Nourish Vital Essence, Replenish Vital Energy of Lung & Spleen, Strengthen Bone & Tissue. Base formula is Si Wu Tang-used to counterbalance poor diet, pollution & stress. Can be taken internally 1.5 grams three times daily for thin skin. Mix ¼ teaspoonful with water to saturate Muslin mask and place in pyrex container and warm. Apply mask with Gel Mask atop for about 5 minutes.
Contains: Bai zhi, Sheng di huang, Bai shao yao, Du zhong, Chai hu, Sheng ma, Gui zhi, Ju hua & flax seed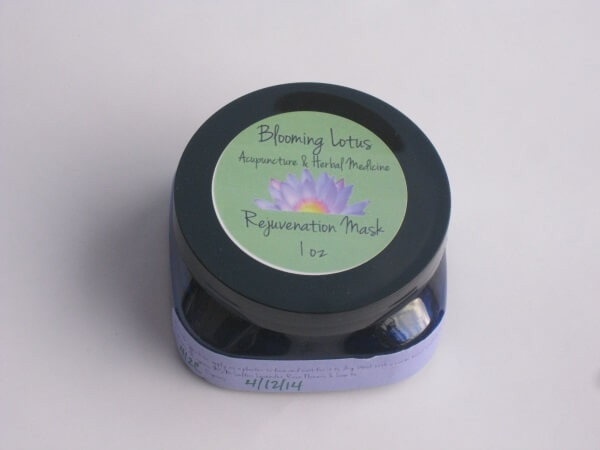 Rejuvenation Mask
Actions: Improves elasticity, astringent in nature, anti-inflamatory, clears redness & swelling, astringes yin. Mixed with egg white to help penetrate, apply as a plaster to face and wait for it to dry and then wash with a warm-moist washcloth.
Contains: All organic MSM Sulfur, Lavender, Rose Flowers & Lian Xu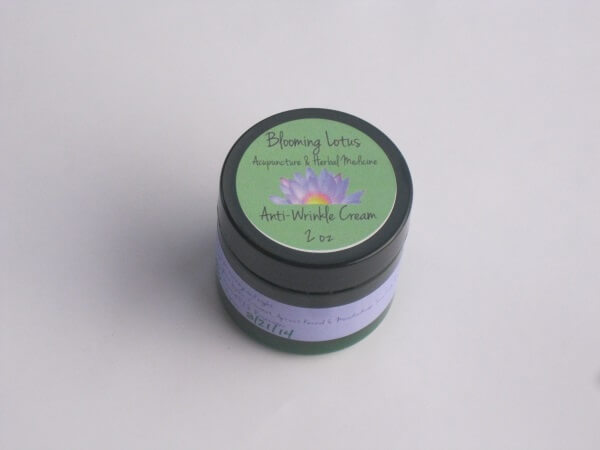 Lotus Line Eliminator
Actions: Improves elasticity, Replenishes Vital Energy, Reduces Fine Lines and Diminishes Level 2-4 lines.
Contains: All Organic Meadowfoam Seed, Coconut, Apricot Kernel, Jojoba & Rosehip Oils, with Rosewater, Pearl powder and Beeswax
Facial Massage Oil
Used for application of Jade Roller, Gua sha & Cupping to face & neck.
Contains: All Organic Grapeseed, Meadowfoam Seed Oil & Lavender Essential Oil
Facial Rejuvenation Pack
Contains: 2oz. Oat Cleanser, 1oz. Nourishing Powder, 1oz. Re-Juv Mask, 2oz. Facial Massage Oil, 2oz. Anti-Wrinkle Cream, Jade Roller, 20 Disposable Headbands, Facial Cups, Gel Mask, Fan Brush & Muslin Mask
Oriental Medicine Practitioners
Licensed Acupuncturist
Toni Bennalley, MSAc, MSOM, LAc, has been working in the healthcare field since 1991.  She was a Senior Certified Pharmacy Technician with Walgreens for 15 years, while she was attending Acupuncture school.
She graduated from the Phoenix Institute of Herbal Medicine and Acupuncture (PIHMA) in 2001 where she served as Student Body President for 3 of her 4 years in school.
Licensed Acupuncturist
Dr. Guohua Massey started her journey into Acupuncture and Herbal Medicine in 1994 when she graduated with a Bachelor's from Heilongjiang University of Chinese Medicine in China where she worked after her schooling in the hospital until moving to America.
She applies acupuncture and utilizes Chinese Herbal Medicine to each individual patient under his/her care.
Licensed Acupuncturist
Gabriela chose acupuncture as a career because she wants to do more preventative health by balancing the energy in the body that can be thrown off by the daily norms such as sleep quality, diet or stress levels.
Gabriela is fluent in English and Spanish.