Discount Acupuncture Treatments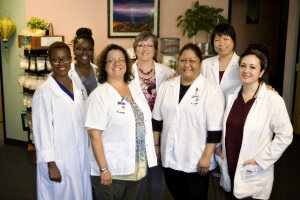 Are you or someone you know in need of discounted acupuncture treatments? Appointments with our Interns are available on Wednesdays from 10:30-7pm at a reduced rate. All of our Interns are students at PHIMA (Phoenix Institute of Herbal Medicine & Acupuncture) and are nearing the end of their education in the Masters degree program.
Intern Treatment Savings:
Initial Acupuncture Treatment: $55
Follow-up: $35
Initial Seniors/Veterans Treatment: $44
Seniors/Veterans Follow-up: $28
Facial Rejuvenation Initial Treatment: $60
Follow-up Facial Rejuvenation: $45
Special Summer Package Programs:
10 follow-up sessions: $290 ($60 savings excluding facials)
10 follow-up Senior/Veterans: $240 ($40 savings excluding facials )Give us a call today and book an appointment with one of our Interns. Not only will you be saving money, you will be supporting these wonderful students!